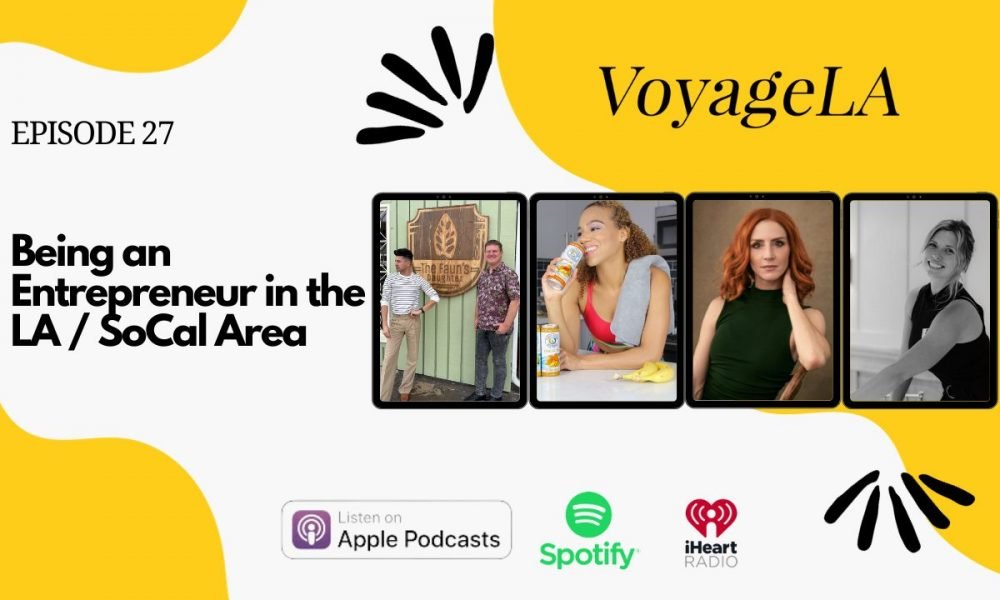 Daisi Pollard Sepulveda Shares Entrepreneurship Journey on VoyageLA Podcast
As a modelpreneur, I am always looking for opportunities to share my experiences building businesses as a model. Recently, I was a guest on the VoyageLA podcast to discuss entrepreneurship in Southern California alongside other local entrepreneurs.
Modelpreneur Interview on Being an Entrepreneur in LA
The VoyageLA podcast focuses on profiling entrepreneurs and small business owners in the Los Angeles and SoCal areas. I was thrilled to be invited along with other company founders to discuss what it's like building a business in this market as a modelpreneur. As someone who has founded multiple companies while continuing my modeling career, I enjoyed sharing insights on leveraging my skills and platform.
During the interview, I talked about how I define being a modelpreneur as identifying unique opportunities that come from my modeling career and using those to create business ventures. Some of the topics we dove into included how I launched my first company, challenges of being an entrepreneur while traveling for work, and advice for others looking to start their own business as a creative professional.
Key Takeaways from the Podcast Discussion
The panel discussion provided some great entrepreneurship advice and takeaways. Here are a few of the most important things I discussed during my segment:
How to turn passions and skills into business opportunities
Challenges of running multiple companies while modeling internationally
Importance of utilizing your platform and network as an entrepreneur
Tips for overcoming fears of self-promotion and developing your personal brand
Listen to the Full Interview
If you're interested in learning more about my entrepreneurial journey or getting insights on starting a business in Southern California, I recommend giving the full VoyageLA podcast episode a listen. You can find it on all major podcast platforms like Apple Podcasts, Spotify, Google Podcasts and more by searching for "VoyageLA entrepreneurship panel" or using the direct link below:
I had a great time sharing my experiences on the show. Let me know if you have any other questions after listening!
Daisi Pollard Sepulveda is an international model, businesswoman and founder of multiple companies. As a modelpreneur, she shares advice on entrepreneurship, branding and career development. Learn more at daisipollard.com or follow her on Instagram @daisijo.